In My Mailbox (IMM) is a weekly meme hosted by
The Story Siren
. The past few weeks have really filled up my TBR pile here. With two more new ones this week, I know I'm going to be set for some really good reads for awhile.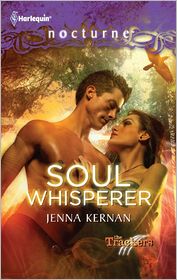 Soul Whisperer (Harlequin Nocturne #126)
by Jenna Kernan
When destiny calls...
Her father's death has long haunted shape-shifter Bess Suncatcher, leading her deep into the Northern California forests in search of healing...and peace. But that peace is threatened when she discovers a dead human body - and is detained by a dangerously sexy stranger.
...kindred souls listen.
As a Soul Whisperer, Cesar Garza is fated to use his gifts to track demonic predators. But he can't crack this case alone. He need the talnts of the mysterious woman who peaks his suspicion...and his desire. Cesar is determined to fight his attraction to Bess and focus on the investigation. For theirs is a potentially deadly - aand forbidden - alliance...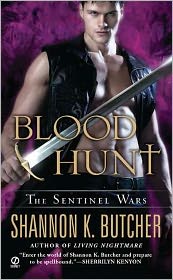 Blood Hunt: The Sentinel Wars
by Shannon K. Butcher
As a girl, Hope appeared out of nowhere, naked and alone, without a past. The only thing she knows is that she is imbued with a strange power. It's in her blood. Now two men want to possess it.
One is Logan, a Sanguinar demon fighter who needs Hope's essence to survive. As a vampire, he's well equipped to find her a like-blooded mate whose progeny could sustain his race for generations. The other is Krag, a Synestryn lord whose desire is to enslave Hope and drain her life force. With it, he could control humanity forever.
When Hope and Logan both fall prey to Krag, a powerful desire grows between them. But is it enough to overcome their captor's diabolical plan and his demon warriors - and to survive a vampire's destiny written in blood.