In My Mailbox is a weekly meme hosted at
The Story Siren.
Earlier this week I was lucky enough to win a contest over at
Starcrossed Reviews.
A few of the electronic copies have already started coming in, so there was quite a few books this week. Not all are from the contest, but they will be a large part of keeping me in books for awhile.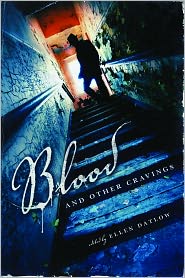 Blood and Other Cravings
edited by Ellen Datlow
Vampire tales - tales of the undead who have the power to seduce the living and suck their blood - have fascinated people for as long as humans have told stories and, in the last several decades, have become a pop-culture obsession.
In this new collection of original stories, award-winning and masterful writers reach beyond bloodsucking creatures of the night to explore the darkness that drives people to act in vampiric ways. In Steve Duffy's "X for Demetrious," a man consumed by his fear of vampires realizes that he is bcome what he dreads most. In Kaaron Warren's "All You Can Do Is Breathe," a miner, trapped for a week underground, begins to lose his will to live after a mysterious visitation. In Nicole J. LeBeouf's "First Breath," a young girl feels her life and soul are being sucked away by a charismatic young woman who looks strangely familiar. These and other uniquely distrubing visions of twisted predation will evoke disquiet, dread, unease - and fascination.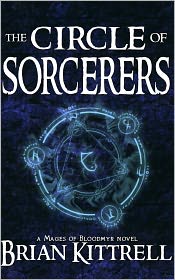 The Circle of Sorcerers: A Mages of Bloodmyr Novel: Book #1
by Briann Kittrell
When Laedron Telpist's sorcery training is interrupted by a knock on the door what once seemed a proper profession must now be hidden. In a world where priests and mages vie for the limitless power of the elements and a new Grand Vicar has sworndeath to all sorcerers, Laedron is tossed into a nightmare which would see his destruction at every turn.
From the home shores in western Sorbia, throught he Cael'Brilland heartlands, and even across the seas to the great city of Azura, Laedron finds himself embracing old friends, consorting with unlikely allies, and confronting potent enemies. As he struggles to train himself in spellcraft, Laedron must face that he lives in a time when the utterance of a simple spell could be the signature on his death warrant.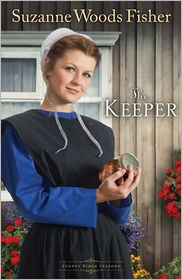 The Keeper (Stoney Ridge Seasons Series #1)
by Suzanne Woods Fisher (upcoming book tour)
Life on a Windmill Farm hasn't been the same since Julia Lapp's father has had trouble with his heart. But that doesn't stop Julia from hoping for a bright future. She has planned on marrying Paul Fisher since she was a girl. Now twenty-one, she looks forward to their wedding with giddy anticipation. But when Paul tells her he wants to postpone the wedding - again - she is determined to change his mind. She knows who is to blame for Paul's dussen reluctance to wed: the Bee Man.
Roman Troyer, the Bee Man, travels through Amish communities of Ohio and Pennsylvanie with his hives full of bees, renting them out to farmers in need of pollinators. A mysteriousman who relishes his nomadic life, Roman especially enjoys bringing his bees to Stoney Ridge each year. But with Julia seriously at odds with him, Windmill Farm is looking decidedly less appealing.
Can Julia secure the future she's always dreamed of? Or does God have something else in mind?
The Hunter (Legend Chronicles #1)
by Theresa Meyers
They're the Chosen - Winchester, Remington and Colt - brothers trained to hunt down supernatural beings using the latest steam-powered gadgetry. It's a hard legacy to shoulder, and it's about to get a lot more dangerous...
Colt Jackson has gotten his name on many a wanted poster with success in the family business: hunting supernaturals across the frontier. Lately, though, there's a sulfur stink in the wind and the Darkin population is exploding A rift in the worlds is appearing. To close it, Colt will have to do the unthinkable and work with a demon to pass arcane boundaries no human alone can cross.
Except when he summons his demon, he doesn't get some horned montrosity: he gets a curvy redheaded succubus name Lilly, who's willing to make a bargain to become human again. He also gets Lilly's secret expertise on the machinations on the dark side of the rift. And her charm and cleverness helps to get them out of what his silver-loaded pistol and machanical horse can't. Of course, when all hell breaks loose, he might have to sacrifice his soul. But what's adventure without a little risk?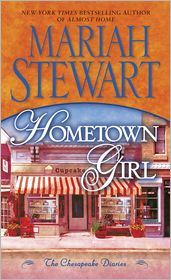 Hometown Girl (Chesapeake Diaries Series #4)
by Mariah Stewart
Life was always just about perfect for Brooke Madison Bowers. She was the prettiest, most popular girl in small-town St. Dennis, Maryland, a prom queen, local pageant star, and the pride and joy of her loving parents. She even marries the man of her dreams. But the promise of happily ever after fell to pieces when her husband was killed while serving in Iraq. Brokenhearted and longing for the solace of better days, she returns to the idyllic world of St. Dennis, and the familiar comfort of the family farm. Surrounded by her suppotive family and friends, she's determined to build a new life, complete with her own cupcake bakery. She's equally determined never to fall in love again.
For Jesse Enright, life has been a challenge. A fourth-generation attorney, he's spent years fighting to escape the shadow of his irresponsible father. Now he's moved to St. Dennis to run the family law practice, and he's ready to find the right girl, get married, and settle down. But his carefully laid plans go out the window when he meets Brooke and finds himself caught between the unbreakable law of attraction and Brooke's resolve to go her way alone - despite the undeniable feelings Jesse stirs in her. But just like catching lightning in a bottle, is it possible to fall head-over-heels, heart-and-soul in love all over again?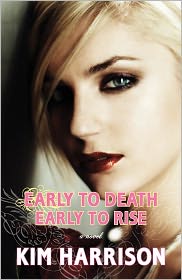 Early to Death, Early to Rise (Madison Avery Series #2)
Madison Avery's dream of fitting in at school died when she did. Especially since she'd maintained the illusion of a body, dealt with a pesky guardian angel, and oh yeah, brought the reaper who killed her to his untimely end. Not exactly in-crowd material.
Now Madison has learned that she's inherited the job of dark timekeeper and is in charge of angels who protect fate, whatever that means. Never one to abide by the system, Madison forms a group of rogue angels who definitely don't heed the rules of the heavens. But as she grapples with terrifying new powers, Madison may not be prepared for what lies ahead - unless she gets some seriously divine intervention.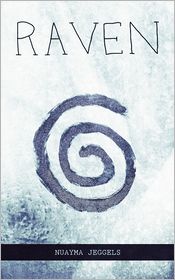 Raven
by Nuayma Jeggels (electronic)
A girl, a coma, a Plague, and an empty grave.

When Shardaie wakes up, she doesn't know who she is, why she can't understand emotions, why she has been unconscious for nearly nine of her thirteen years, or why the dead just won't stay dead. The only clue to her past is a locket, but the Plague, which finally stretches its unnatural hand to her village, forces her to leave and to learn to protect herself. But everything has a cost: the protection against the undead reveals a secret that Shardaie and her classmates just don't want to accept, and at the end, Shardaie realises that some secrets shouldn't be revealed. Secrets have the power to destroy, and the power to change her view on humanity for ever.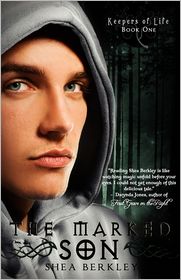 The Marked Son (Keepers Of Life, #1)
by Shae Berkley (electronic)
Seventeen-year-old Dylan Kennedy always knew something was different about him, but until his mother abandoned him in the middle of Oregon with grandparents he's never met, he had no idea what.
When Dylan sees a girl in white in the woods behind his grandparents' farm, he knows he's seen her before...in his dreams. He's felt her fear. Heard her insistence that only he can save her world from an evil lord who uses magic and fear to feed his greed for power.
Unable to shake the unearthly pull to Kera, Dylan takes her hand. Either he's completely insane or he's about to have the adventure of his life, because where they're going is full of creatures he's only read about in horror stories. Worse, the human blood in his veins has Dylan marked for death...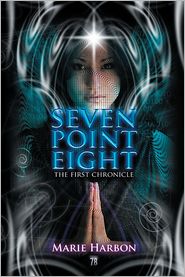 Seven
Point Eight by Marie Harbon (electronic)
Seven Point Eight: The most powerful number in the universe. The number that connects everything. A physicist begins a quest to measure the soul but soon finds himself drawn into the world of the enigmatic Max Richardson, where research is sold to the military at the highest bid. However, he soon discovers another purpose when an extremely talented young psychic enters his life. He devises a project and builds a team to stretch the frontiers of exploration, only to make a reality-shattering discovery… The First Chronicle is the beginning of a 5 part epic which follows the spiritual and emotional journey of five people; their quest to understand the universe and our place within it. Along the way, they address the fundamental questions we all seek answers to: why are we here? What is the purpose of the universe? Is there a God? Quantum physics meets spirituality in a tale which begins in the 1940s, unfolds during the 1960s; an era of social and spiritual transformation and reaches its conclusion in the modern age. It interweaves the human dramas of love, betrayal, bitterness and above all, courage in a world where everyone must face their own dark shadow.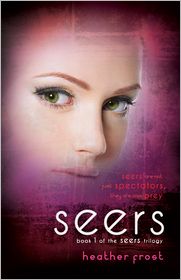 Seers
by Heather Frost (electronic)
For Kate Bennett, surviving the car wreck that killed her parents means big changes — and even bigger problems. As she begins to see auras and invisible people, Kate must learn to trust Patrick O'Donnell, a handsome Guardian, or risk her life being overrun with Demons. She soon realizes that both she and her heart are in big-time trouble.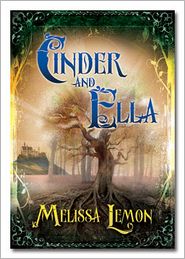 Cinder and Ella
by Melissa Lemon (electronic)
After her father's disappearance, Cinder leaves home for a servant job at the castle. But it isn't long before her sister Ella is brought to the castle herself. What Ella finds there starts a quest that will change her life and the entire kingdom. Cinder and Ella is a Cinderella story like no other, and one you'll never forget.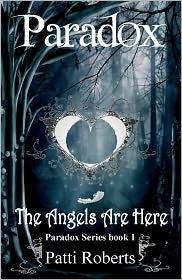 Paradox - The Angels Are Here (Book 1)
by Patti Roberts (electronic)
Nine hundred years ago, I died...
A little girl's world is turned upside down by a visitor,the Angel of Death. She finds herself trapped in a nightmare, consumed by her paralyzing loss and overwhelming grief. The haunting visions and untimely deaths of others are a constant reminder that life and death are only a heartbeat away.
A journey crossing Two Worlds. One Ancient - One New.
How do the heartbreaking visions experienced by a little girl fit into this Ancient World of Angels, Myth & Legend?
Where lives are bound by blood - and nothing is as it seems. In a World where there are more questions than answers. This journey will leave you wanting and have you asking... Who, When, Where?
Is your Guardian Angel From Heaven or Hell...?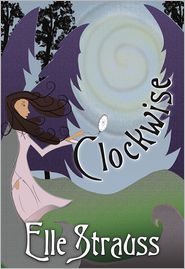 CLOCKWISE
by Elle Strauss (electronic)
Boy watching with her best friend would be enough excitement for fifteen year old Casey Donovan. She doesn't even mind life at the bottom of the Cambridge High social ladder, if only she didn't have this other much bigger problem. Unscheduled trips to the nineteenth century!
When Casey gets talked into going to the Fall Dance, the unthinkable happens--she accidentally takes Nate Mackenzie, the cutest boy in the school, back in time.
Protocol pressures her to tell their 1860 hosts that he is her brother and when Casey finds she has a handsome, wealthy (and unwanted) suitor, something changes in Nate. Are those romantic sparks or is it just 'brotherly' protectiveness?
When they return to the present things go back to the way they were before: Casey at the bottom of the social totem pole and Nate perched on the very the top. Except this time her heart is broken. Plus, her best friend is mad, her parents are split up, and her little brother gets escorted home by the police. The only thing that could make life worse is if, by some strange twist of fate, she took Nate back to the past again.
Which of course, she does.
Blood of Anteros by Georgia Cates (electronic)
I was tantalized by the mystery of her. The leech inside me came out to find prey, but found none in this enigmatic girl. The close proximity of her essence didn't entice the monster within, so what did that make her? I had more questions than answers, but one thing was unmistakable; although she released me from her embrace, her hold on me remained.

Cruel circumstances turned Curry Brennan into the wretched monster he hates and refuses to accept, but when an expected turn of events releases him from the bond of his obsessive maker, he returns to the home he knew 161 years earlier and finds the return of happiness and joy in something he didn't know existed. Puzzled by his growing attraction to Chansey Leclaire, a human, he is unable to resist the captivating relationship that threatens to reveal his existence as a vampire. He eventually discovers the reason he was destined to find what he didn't know he searched for and is faced with the cruel realization that the living and the immortal undead will always be separated by one thing. Eternity.